OUR WORK PROCESSES
What we can do for you
OUR WORK PROCESSES
Innovation
Our production is a hand crafted, which allows us to adapt workmanship and finishes according to the most diverse requirements.
We start from a drawing or an idea, we discuss it with the customer to understand in detail their expectations and needs. Then we can create an initial prototype in brass and then produce one in gold.
OUR WORK PROCESSES
Casting
Each casting can be customised according to:
and the colour of gold or alloys:
Why is it an advantage that casting is integrated into the production process? Because it allows us the best control of the guaranteed grade and the best quality of the alloyed gold.
OUR WORK PROCESSES
Lamination
After casting, the alloyed gold goes through a process called lamination.
In this stage, it is flattened into a blade having a thickness of 0.3 mm.
The two ends of the blade are soldered together to form a single tube, filled with copper.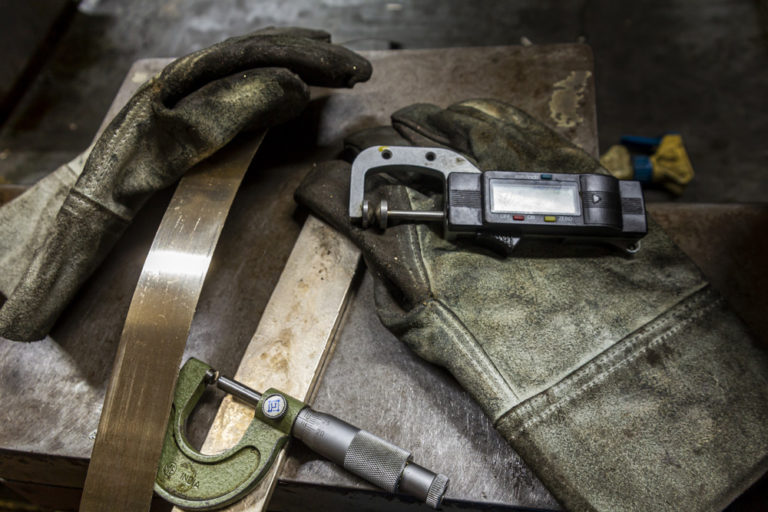 OUR WORK PROCESSES
Semi-finished products
We can manage the entire production process, but we can also create semi-finished products to allow customers to finish the jewellery item to their liking.
OUR WORK PROCESSES
Clasps
To create an even more treasured design, we make our retractable clasps in the same shape and pattern as the jewel itself.
Each clasp is filed by hand and rigorously tested in three consecutive stages to check its hold and thus guarantee long-term reliability.
OUR WORK PROCESSES
Finish
Each unfinished item is filed by hand to remove traces of previous processes, and is then carefully brushed and polished to eliminate any imperfections.
OUR WORK PROCESSES
Quality Control
To ensure that we deliver a product that is flawless in every respect, we carry out two quality-control stages on every item of jewellery:
Phase one
In the first step we check the strength of the clasp and the perfect functioning of the hinge.
Phase Two